The Importance of Mindset for Entrepreneurs
From Employee to Entrepreneur – Speaker Summit Interview with Leah Benson, LMHC
– Hosted by Dr. Clarissa Castillo-Ramsey
This is one interview of 30+ interviews in Clarissa's speaker summit.
Bioenergetic Exercise for Entrepreneurs
In this video, Dr. Clarissa Castillo-Ramsey and I discuss the importance of mindset for entrepreneurs.
For instance, how you can use bioenergetic exercise to achieve your entrepreneurial goals.
Oftentimes, as entrepreneurs, we focus on strategies, metrics, and performance.
But what about our internal strategy?
Specifically, what about us personally, as the instrument of our business?
Clearly, it's no secret that an entrepreneur faces challenges of:
Writer's block or creative blocks.
Butterflies in your stomach before a meeting.
Mustering up the courage to face an unpleasant situation.
Controlling yourself when you want to blow your top.
Consequently, having the tools to get in the right mindset for entrepreneurs is crucial to your success.
Tools for Your Entrepreneurial Mindset
Luckily, there are some simple mind/body tools at your disposal. Which you can use for accessing your power and creativity.
In my interview with Clarissa, we discuss some of these tools. If you're interested, sign up for her speaker summit and get access to my gift of an Action Plan for Entrepreneurs.
From Employee to Entrepreneur
In summary, this video is one interview of 30+ in Clarissa's masterclass series.
"From Employee to Entrepreneur" is all about creating your path to become your own boss.
Dr. Clarissa Castillo-Ramsey has brought together experts, influencers, thought leaders, business experts, coaches, and consultants. In this masterclass, they share their wisdom on a variety of topics such as leadership, process/systems, teams/culture, financials, mindset, and more.
Click HERE to check out the whole series.
Ready to Supercharge Your Entrepreneurial Mindset?
Combine bioenergetic exercise with one-to-one coaching and take your mindset to the next level.
Interested? Give me a call.
We'll talk.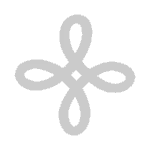 Contact me now to set up your free 15-minute phone consultation.