Anger Management Therapy in Tampa
ANGER MANAGEMENT COUNSELING
If your anger is a problem, it can drastically affect every area of your life, driving your loved ones away and making it difficult to keep your job. Sometimes, you might find yourself in a rage even when you recognize that you are hurting the people you love. With the help of anger management counseling, you can begin to take control of your anger and get your life back on track.
For many people in need of anger management counseling, it can feel embarrassing to admit to having a problem. However, facing the fact that you have an anger problem is the first step towards regaining control of your temper. The symptoms of uncontrolled anger are wide ranging, but all tend to be related to how you deal with other people. For instance, you might be prone to yelling, shoving, crying, or threatening others.
Failing to deal with your anger issues can cause a whole host of other problems, which might range from insomnia and chronic fatigue to digestive problems and heart disease. In addition, anger management issues have a direct effect on all of your relationships. You can quickly end up alone if you continue to lash out at the people around you. In order to avoid all of these problems, you can seek professional help and address your out-of-control anger.
THE ADVANTAGES OF ANGER MANAGEMENT COUNSELING
As you work with an anger management counselor, you will learn a set of skills to help you keep your anger under control, even when you are in challenging situations that usually trigger outbursts. For instance, your therapist may work with you to develop the following skills:
Clearer judgment. Your anger may come from an inability to make rational choices about your behavior, so your counselor will help you to develop mental tools that will allow you to enjoy greater control over your emotional reactions.
Improved communication. By learning to communicate more effectively, you may find that you completely bypass many of the situations that would have triggered rage in the past.
Heightened empathy. With the help of your therapist, you can begin to gain a better understanding of how other people feel when you lash out in anger, which will give you more incentive to keep your anger under control.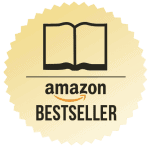 Want a copy of Leah Benson's new book, Emotional Utopia?