Despite the tide of acceptance that is growing in society, identification as a member of the LGBT community can still invoke judgment. The last thing you want when you enter therapy is to find that your therapist does not have a positive and supportive attitude regarding your life. You may stand strong against discrimination or misunderstanding in society, but you should never have to do so in therapy. The issues you address may or may not be related to your sexuality. That will be up to you.
Schedule your session with an experienced LGBT counselor.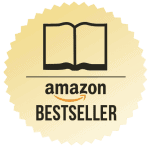 Want a copy of Leah Benson's new book, Emotional Utopia?