ADOLESCENT COUNSELING IN TAMPA
When your teenager is suffering, it is important to seek help from an experienced adolescent counselor. Whether the adolescent has seen or undergone some sort of trauma or is simply dealing with the pressures and stress of school, a psychotherapy counselor can help your child deal with the emotional difficulties of these experiences. With help, he or she is less likely to carry those issues to adulthood.
WHO NEEDS ADOLESCENT AND CHILD COUNSELING?
Just like adults, children face many challenging and stressful situations within their daily lives. However, children are less equipped to handle them, which means that they may begin to act out in response to trauma or stress. But when they cross the line, does that mean they need therapy? Although it can be difficult to determine when a child or adolescent truly needs extra help, these are some of the signs that merit counseling:
Excessive stress related to school. If your child is struggling to keep up with academic expectations and pressures, counseling can help them to develop ways to cope with the stress.
Exposure to physical, emotional, or verbal abuse. If you discover that your child or adolescent has been exposed to any kind of abuse, it's crucial to seek professional help in order to deal with the ramifications of this experience.
A massive change or trauma within your family life. For instance, a loved one passing away, a major illness within the family, or a divorce might merit counseling for a child who is unable to process this type of change.
Anxiety based on social pressures. Especially for adolescents, social expectations, insecurities, and peer pressure can be enormously stressful. If your child seems overwhelmed by his or her social life, counseling can offer valuable tools.
Unusually aggressive behavior. Even if you are unaware of serious trauma in your child's life, consistently aggressive behavior can be an indication of a severe emotional or psychological problem that likely requires professional assistance.
THE BENEFITS OF ADOLESCENT AND CHILD COUNSELING
When your child or adolescent spends time with an experienced counselor like Leah Benson, they have the chance to face their problems head on so that they can heal and move forward. Therapy can help a child to develop healthier, more positive attitudes and habits throughout their life. During individual work with your child, Leah Benson will create a highly tailored treatment plan that will help your child work through their issues instead of lashing out.
For over fifteen years, Leah Benson has worked with children and adolescents in need of psychotherapy counseling, so contact Leah Benson Therapy today to obtain expert assistance with your children!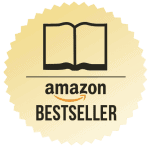 Want a copy of Leah Benson's new book, Emotional Utopia?