Self-possession is the state or feeling of being calm, confident, and in control of your feelings and composure.
You only have one real possession, and that is yourself. If you want to be able to stop doing what you say you want to stop doing, start doing what you say you want to start doing, and begin feeling overall happiness and peace of mind in your life, you have some work to do. First, you have to access old beliefs and dissipate the feelings associated with them that you have been holding in your body all your life. Then you will also have to overwrite an old, ineffective, automated system of managing feelings with a new one, and practice it so that it becomes your automatic way. When this happens, you will have the life you want and deserve.
Excerpt from Emotional Utopia by Leah Benson, LMHC
To learn more about the value of self-possession and true self-control, read my book "Emotional Utopia."
Or give me a call. We'll talk.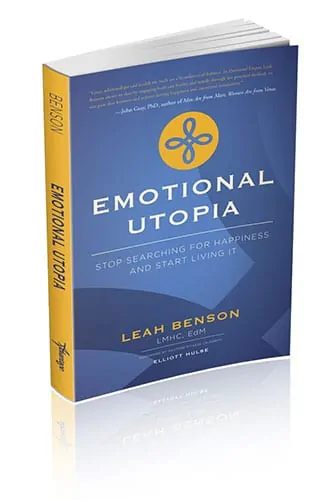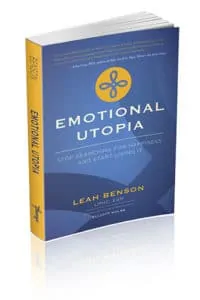 Contact me now to set up your free 15-minute phone consultation.