It's Not One Thing
In problems of the mind, the first thing you need to understand is that nothing is singly determined.
I'm sorry to let you down if you have this idea, but there is no ONE thing the fuels chronic anxiety, depression, or anger problems. Or baseline, generalized unhappiness for that matter.
The reason for this is because of what the mind is.
Definition of The Mind
Get ready for a mouthful, because this definition is intense.
The mind is "an embodied and relational, emergent, self-organizing PROCESS that regulates the flow of energy and information."
What that means is that your mind is not just in your brain. It's in your whole body.
And in fact, it's not just in your body either.
It's relational. Which means that other people are part of your mind.
And that's because they are helping to regulate the flow of energy and information inside you.
Why Problems of the Mind Are So Complicated
So, now that you know about the multi-faceted nature of the mind itself, you have an idea of why problems of the mind are not singly determined.
And why solving them can feel so complicated.
Because not only is your brain involved in them, your body is involved in them. And other people are involved in them too.
And that's not to mention the complicated way your brain and body react to signals in the environment due to evolutionary history and your own personal history. Both of which have nothing to do with your current environment and circumstances.
The Solution
So how do you solve your complicated problems of the mind?
It's simple really.
You use your intellect.

You use your body.
And you employ a guide who knows how to provide functional, analytic, and relational tools to help you achieve your goals.
Ready to unravel those complicated problems of the mind and achieve your goals?
Call me. We'll talk.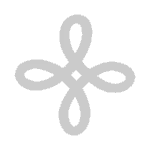 Contact me to set up your free 15-minute phone consultation.