What do I mean by emotional success?
I mean – the ability to actually start doing things or stop doing things rather than talking about doing them.
The experience of better relationships with your family, friends, and colleagues.
The feeling of peace of mind and overall happiness in your day-to-day life, no matter what your circumstances.
I don't mean that you won't get stressed over stressful experiences, it's just that WAY fewer experiences will feel stressful to you. And when they do, you'll have the tools you need to move through the experiences more quickly, with less drama, than you used to.
And what are the obstacles to emotional success?
They're all the things you might call a therapist or coach for. Including, but not limited to depression, anxiety, relationship problems, confidence issues, anger problems, addictions, sexuality, the basic inability to feel happy and satisfied with life, etc.
So, how you can overcome those obstacles?
First, you have to come to terms with the fact that to have a different outcome in life you are going to have to do different things than you've ever done before.
You are going to have to open yourself to the influence of another person (or people) by being close to them, frequently, over a long period of time. And you will need to have intense experiences with them. This is so that your brain begins to fire in different patterns. Which is the basis of making you different.
You are going to have to do things that might feel really weird, threatening, or stupid to you.
Does this make you suspicious? If so, that's ok. It's good to be a little suspicious. But if it keeps you from wading into the process of loosening up your old, rigid patterns of thinking and feeling and adding new ones, then you will never overcome the obstacles to your emotional success that you want to overcome.
You must give up rigid ways of interfacing with your world if you want things in it to be different.
Much of what keeps you from overcoming obstacles to your emotional success is hidden in muscular contractions in your body and is unreachable through talk therapy alone.
A method of therapy called "Bioenergetics" will enhance and multiply the benefits of traditional talk therapy. It will help you let go of muscular contractions that are keeping you stuck and unable to overcome obstacles to your emotional success.
If you want to know more about this method and how it can help you, send me a message. I'll forward you a couple of excerpts from my book, Emotional Utopia, Stop Searching For Happiness And Start Living It, which explains Bioenergetics in more detail. Then, if it sounds good to you, call me. We'll talk.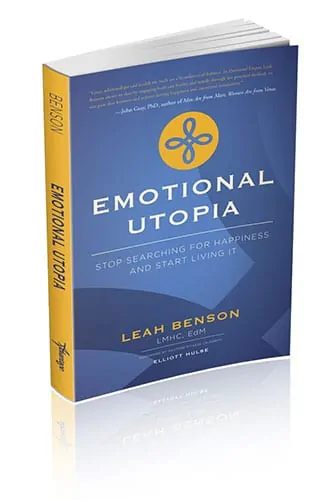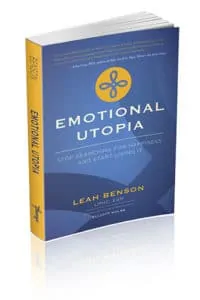 Contact me now to set up your free 15-minute phone consultation.