Bioenergetic Exercise Classes
THIS CLASS HAS TEMPORARILY BEEN CANCELLED
Monthly Mental Reset: GET EMO-FIT!
EMOTIONAL FITNESS CLASSES TO INCREASE ENERGY – VIGOR – CONFIDENCE
Bioenergetic exercise classes are for anyone who wants to improve their energy level, their mood, or their confidence.
TAMPA BIOENERGETIC EXERCISE CLASS
HELD 3RD SATURDAY OF EACH MONTH, 10AM - NOON
CLASS FORMAT
Classes are typically 2 hours long and are laid out as follows:
15-minute introductions and check-in
1-1/2-hour exercise and stretching
15-minute closing and feedback
WHAT TO WEAR + WHAT TO BRING
Wear comfortable clothes, suitable for stretching and sitting on the floor. Chairs are available if you don't want to sit on the floor.
Bring a yoga mat and towel.
FACILITATOR
Leah Benson, LMHC and certified Bioenergetic Analyst
*This workshop provides 2 general hours of State of Florida continuing education credits for licensed mental health counselors, licensed marriage and family therapist and licensed clinical social workers.
Bioenergetics is a form of body-based psychotherapy that embraces the fact that the mind and body are not separate. Thus, problems in the mind have corresponding manifestations in the body. By working with both simultaneously, you can achieve your goals in a substantial way and in less time. Bioenergetic exercise classes may be a good way to explore Bioenergetics to see if you want to enroll in Bioenergetic Psychotherapy.
RECOMMENDED READING:
WHAT IS BIOENERGETIC EXERCISE?
Bioenergetic exercise isn't about building muscle, losing fat or increasing your cardio capacity, although some of that might happen. It's not a competition or even something you try to get good at. It's really about improving your breathing and, as a result, improving your energy level, finding your voice, which will build your self-confidence, and increasing your connection to the ground, thereby decreasing any stressful or anxious feelings you have.
Unlike yoga, the aim of Bioenergetic exercise is not to improve your flexibility or to give you a religious or mystical experience. Bioenergetic exercise is designed to help you be more alive and more aware of yourself and your surroundings. The focus is on natural respiration, breathing that is easy, deep, and spontaneous. It is not a matter of making yourself breathe, as in yogic breathing, but of letting yourself breathe. To that end, Bioenergetic exercises are designed to release the tensions around your breathing apparatus. When those releases happen, you will breathe more easily without any extra effort or concentration.
BENEFITS OF BIOENERGETIC EXERCISE
Bioenergetic exercise classes are a proven and effective pathway to help you stop feeling stressed out, lifeless, or timid. Bioenergetic exercises will help reveal how you have limited your breathing, restricted your movements, and reduced your ability to express yourself. You will also begin to see how you have decreased your vitality, potential for pleasure, and joy in living. By consistently practicing Bioenergetic exercises, you will regain your natural energy and vigor.
Physical fitness is not a prerequisite for these classes. All exercises can be modified to suit your needs.
In Bioenergetic exercise classes sometimes you'll work alone. At other times you'll work in pairs or as a group. I will be with you every step of the way, helping you through the basic exercises, poses, and techniques. You are encouraged to be aware of your emotional state as you move through the exercises. That's what it's all about.
It is important to note that because these exercises are designed to stir up emotions, it's a good idea to have a therapist or a trusted person with whom you can work out emotional issues. The class will be a safe and supportive environment for noticing your emotional state as you do the physical exercises. However, it will not be a place to process emotions that come up as a result of the exercises. This is an exercise class and not group therapy. That being said, there will be a short check-out period for all participants at the end of the class. This will be a time to share how the class was for you.
If you're looking for group therapy or individual body-based psychotherapy, please visit the Bioenergetic Therapy or Group Therapy pages for more details.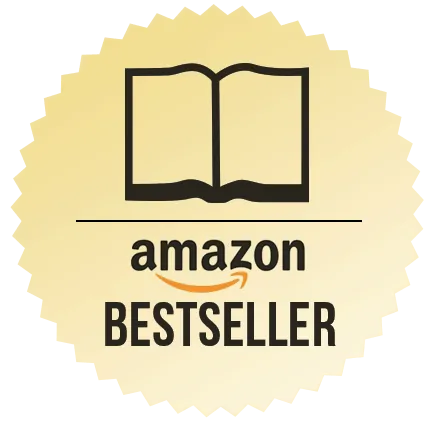 Want a copy of Leah Benson's new book, Emotional Utopia?